What is the Huusk kitchen knife?
I've heard good things about Japanese knives. So I actively searched for one made for women. And guess what? There are no Japanese knives for women.
The beauty of these knives is that anyone can use them!
What you really want to look for in a knife is that it's easy to use and you don't have to keep applying a lot of pressure to get the job done.
Thanks to the sharpness and comfort that the Huusk knives offer when dicing, slicing or even removing fat from meat and steaks, etc., you will feel like a real chef! No more crushed tomatoes - or cut hands!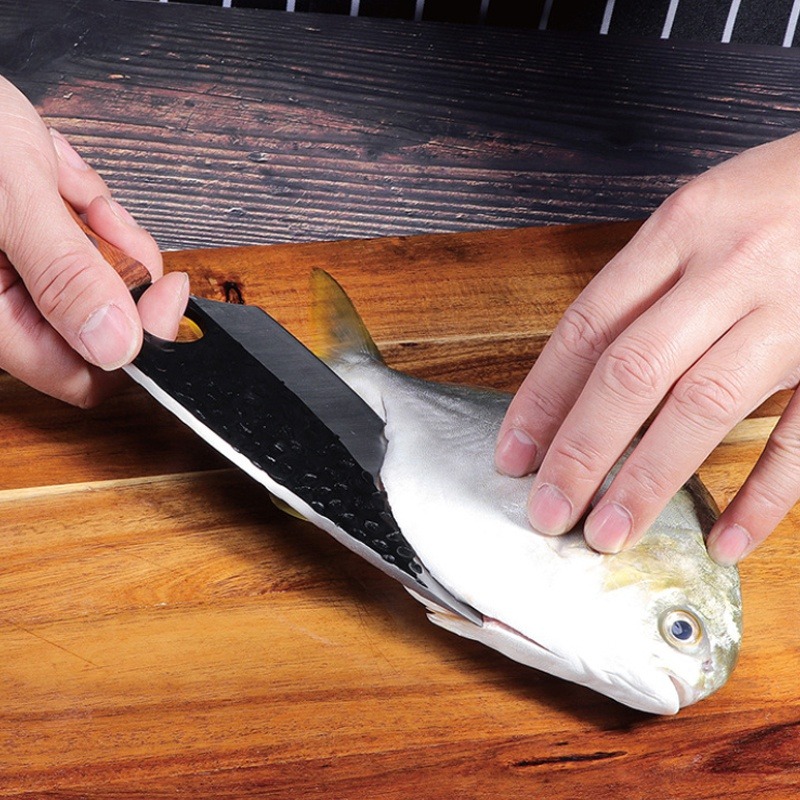 What makes the Huusk knife so special?
The Huusk knife features a precise, laser-cut index finger hole for excellent control.
The blade is made from traditional Japanese steel (like those used in samurai katanas) which guarantees an extremely sharp, quality knife for years to come. The high-quality oak handle is the most comfortable and secure grip for people.It's because it was handmade in Japan. Each Huusk knife is made in 138 steps and over 2 months before undergoing rigorous testing.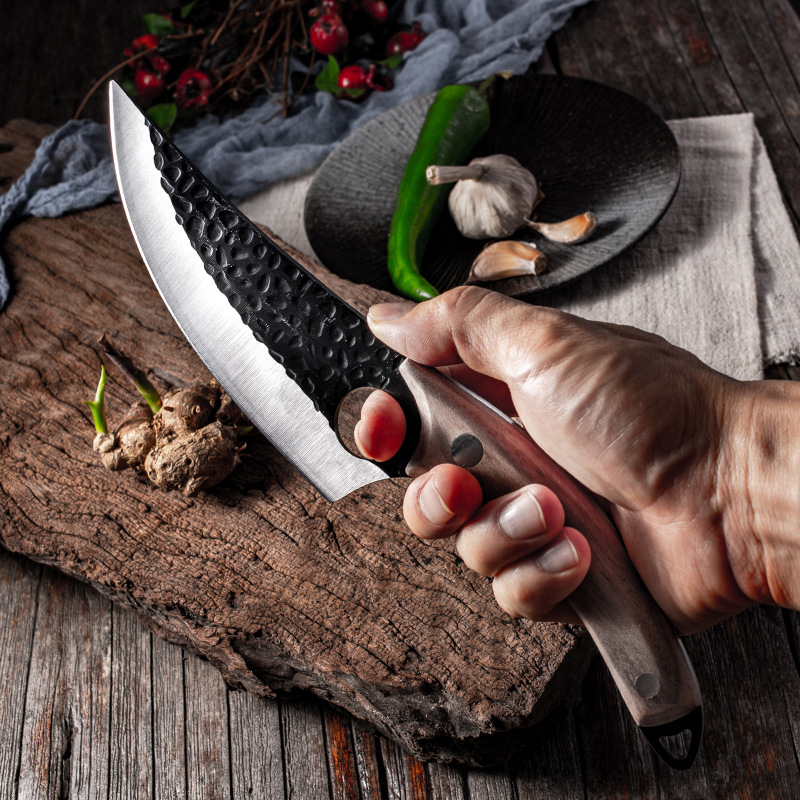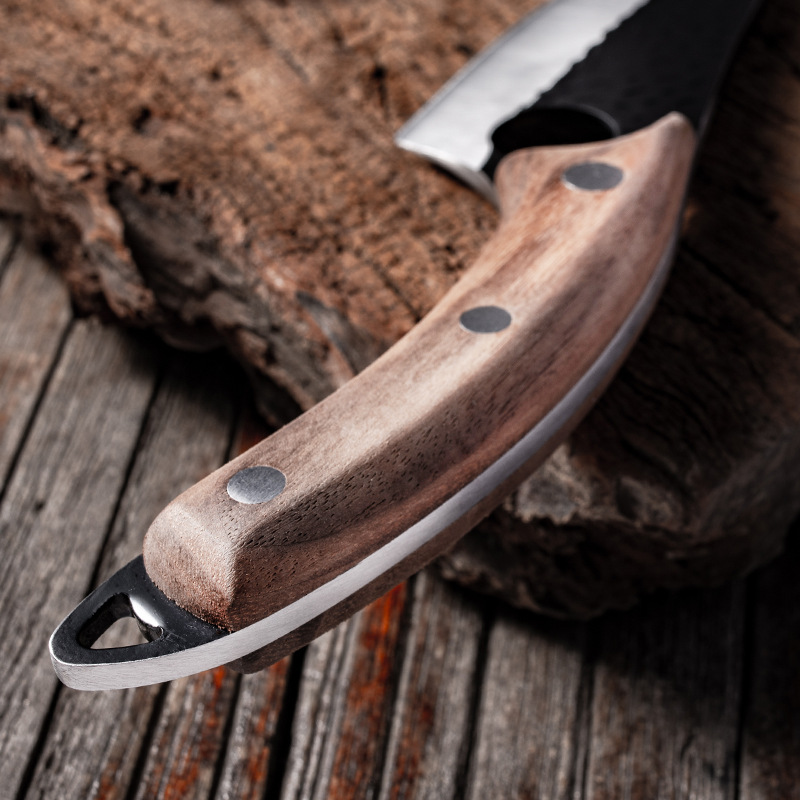 Why do people love it so much?
It really is an ingenious kitchen knife. It really fits perfectly in the hand and even non-chefs can become professional chefs!The Huusk knife is of very high quality, corrosion-resistant and processed in the same way as the samurai swords of centuries ago. This guarantees extreme longevity at an unbeatable low price.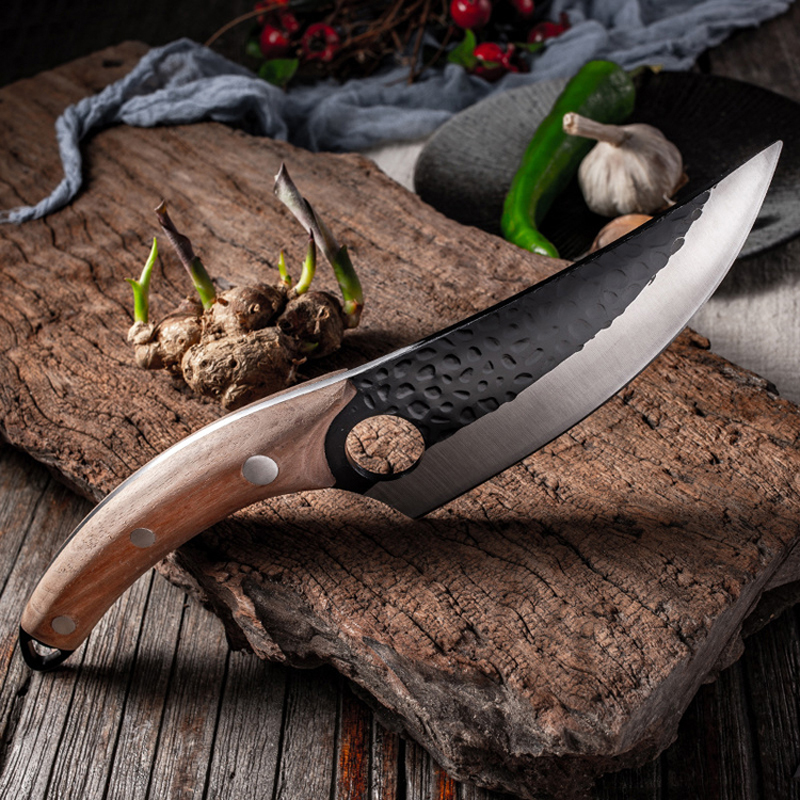 Top features
➠Dimples in the blade prevent food from sticking. Cutting sticky food like cheese or toffee is effortless.
➠Safer: regular kitchen knives are usually blunt, but blunt knives are by no means safer - in fact, a blunt blade is more likely to slip because you have to apply more pressure with each cut.
➠Extra-sharp + traditional: They do not dull (or only extremely slowly) and can be used to cut the thinnest slices.
➠Ergonomically designed: the hole in the blade provides extra space for your fingers. The handle and blade curve create a balance that allows for a strong grip and effortless cutting techniques.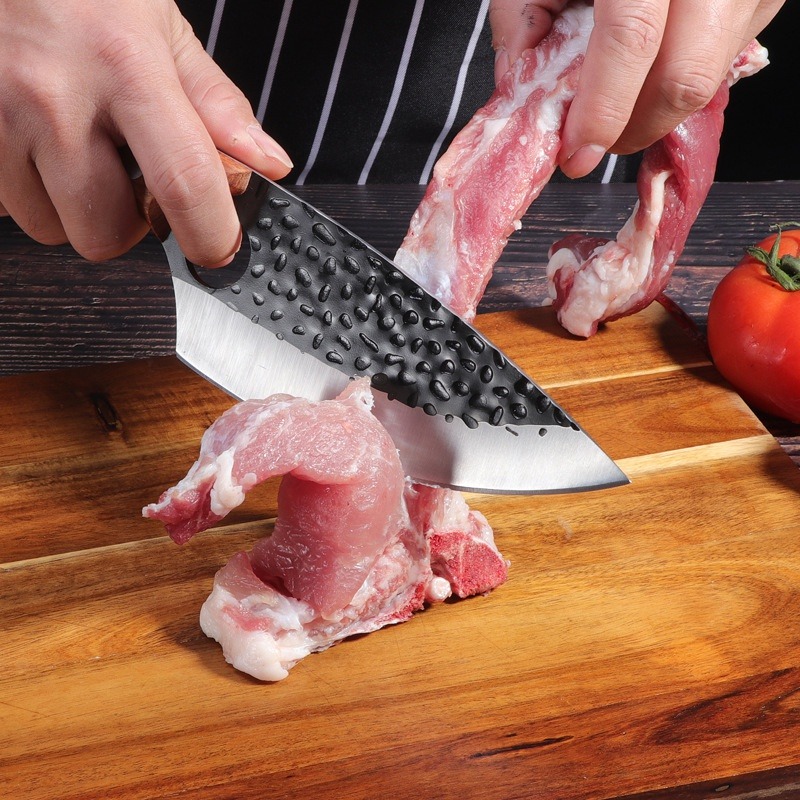 SPECIFICATIONS
Blade length: 146mm

Handle length: 127mm

Knife width: 50mm

Blade thickness: 4mm

Blade material: 5CR15 Stainless Steel

Handle material: Solid wood, Ergonomic design, comfortable grip for long use

Weight: about 245g