*Please note that we offering EU sizes!
SIZE CHART
Women's Size Chart: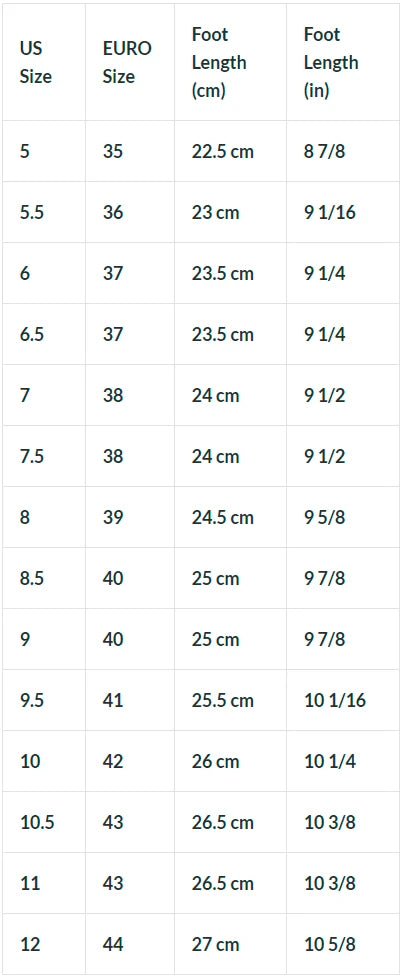 Men's size chart: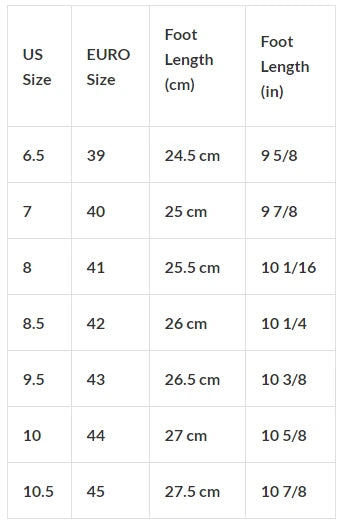 How can I walk longer without pain?
PUT THEM ON AND YOU'RE GOOD TO GO!
Astra sneakers are designed to be comfortable and cushioned. Their thick sole compresses with each step and provides relief from foot and joint pain as it absorbs the shock of planting or lifting off ground.
Feel the Astra Effect...
Cloud comfort
The sole is soft but doesn't flatten out
Maximum breathability
Perfect for keeping your feet cool and dry
Don't need to break them in
Elastic and stretchy fabric that doesn't rub your feet
Wear them everywhere!
They work as both street shoes and home slippers
WHAT MAKES IT SPECIAL?
The stylish Astra sneaker features extra cushioning to keep you looking—and feeling—good all day. It holds its own on the city streets and the nightclub.
Crafted in premium material for durability and cozy feel

Enhanced cushioning provides all-day comfort and support

Optimized for pain relief from flat feet, sore ankles, swelling, bunions and corns

A contemporary design that draws a second glance everywhere it goes
WHY DO I NEED IT?
Astra Sneakers are specially designed to be the most perfect shoe for imperfect feet. And that's most of us! Whatever your particular quirks and niggles, slip on your pair of Astras and you will:
Prevent blisters and calluses
Relieve foot pain and aches through extra support
Relax your whole body through better balance and posture
Enjoy the lightness and comfort of going barefoot
Show off your stylish side at work, play or exercise
Your Astra shoe is delivered ready to wear out the box - no breaking in necessary!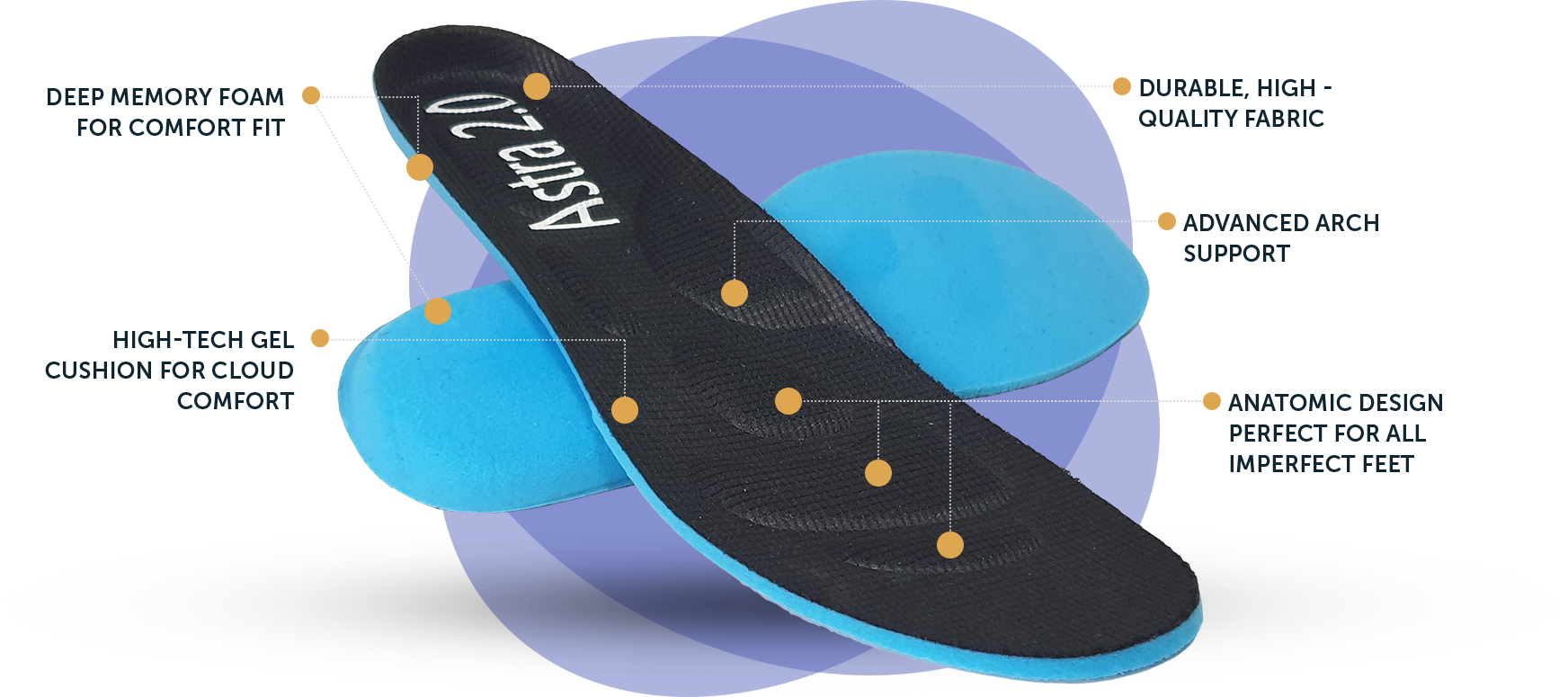 GIVE THE GIFT OF COMFORT
Introduce someone special to the Astra
Because we can deliver a brand new pair of box-fresh Astra sneakers to any door, they make a great gift. All you need to know is the size.
So if you know someone who can't come out anymore, or has stepped off the pace, or just needs a little boost in their day - your feet are in their hands. Send them the gift of comfort today.
Perfectly formed to fit the shape of the foot
Built-in gel cushioning for enhanced comfort
Arch support design for increased comfort
Super comfortable memory foam construction
FREQUENTLY ASKED QUESTIONS
Do these sneakers come in wide width?
There's no need! Astra sneakers are specially designed for standard, wide, and even narrow feet. The super stretchy, flexible material fits the shape of your feet without compromising on support. If you can't normally find the shoes you want because of wide feet, these are the shoes for you!
What shoe sizing system do you use?
All our sizes are quoted in the US sizing system. Please refer to our size chart for measurements in other countries.
Can I insert my own insoles in the Astra?
Although the Astra sneaker is specifically designed for super comfort with unique insoles, you're free to remove them and use your own. If you don't love your Astra insoles, you just slide in the ones you do. Just be sure to give our insoles a try first - we'll surprise you!