⚠️ 
The model (1m75 / 5'7 feet at 75kg/165 lbs) wears a size XL.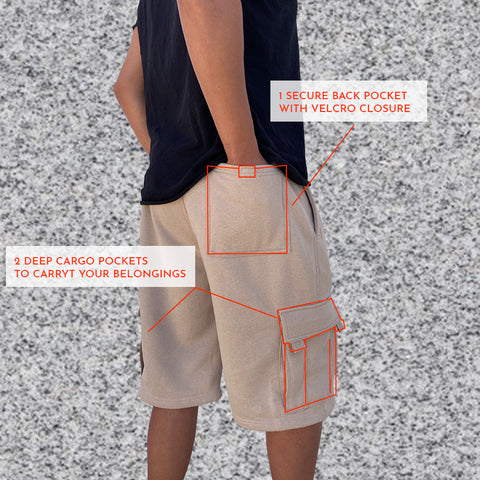 Benefit
Its multi-purpose design makes it ideal for any occasion of the day. Whether you are working outdoors, exercising, running errands, or just needing to relax.
More than being versatile, enjoy its extra soft, strong, wrinkle-resistant, and colorfast fabric.
And finally take advantage of the Velcro cargo pockets to safely carry more things with you.
Size
 Chart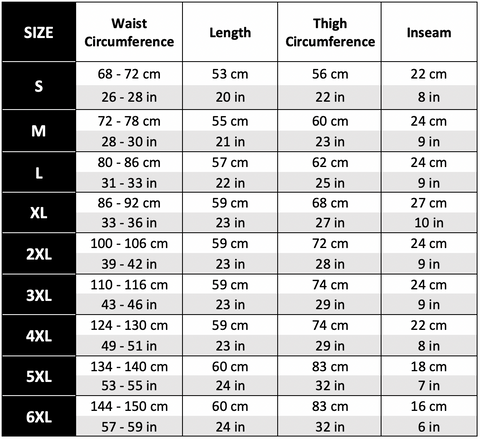 Standard US Sizes
Features
Material: 50/50 Extra Soft Polyester and Cotton (fabric is strong, resilient, wrinkle-resistant, and colorfast)
Seasons: Spring, Summer, Autumn, and Winter
Closure: Elastic Waist Band with Drawstring
Cuffs: Adjustable Nylon Cord
Pockets: 

2 x Side Slit Pockets

2 x Side Velcro Cargo Pockets

1 x Back Velcro Patch Pocket
Clean & Care
Wash:

Hand-wash at cold to warm temperature (30° Celcius / 86° Fahrenheit) or,

Machine wash at cold to warm temperature (30° Celcius / 86° Fahrenheit)
Dry:
Best to Hand-dry or,

Tumble dry at low temperature
Iron:
Iron at low to medium temperature or,

Use steam